Edit Contact Form
1. To edit a contact form, first, go to My Site > Pages.

2. Click the Contact Form you want to edit.

3. Click Edit.

4. Add a Title to the title text box.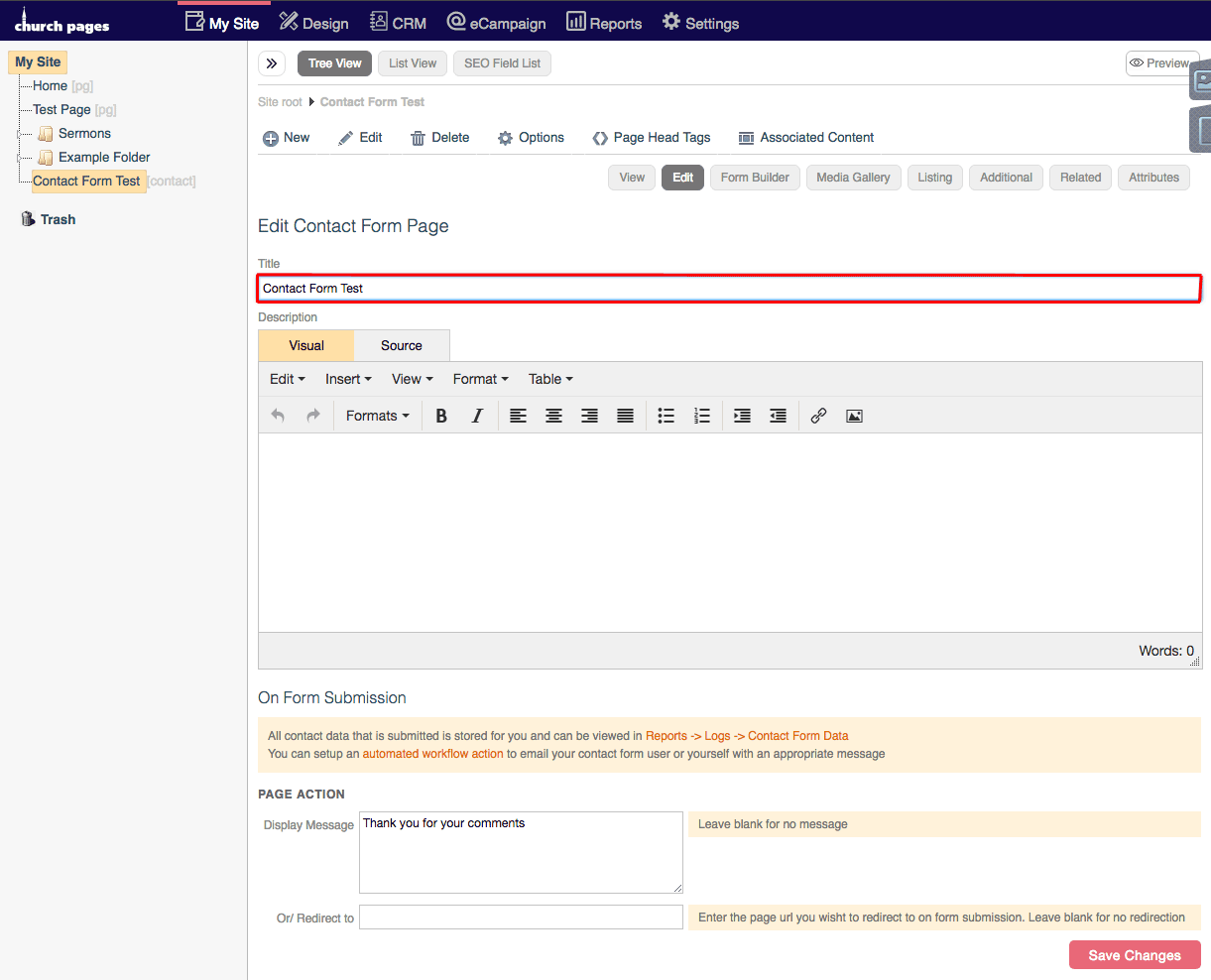 5. Add the contact form content to the description with the What You See Is What You Get Editor. For more information on how to use the WYSIWYG Editor, see this support page.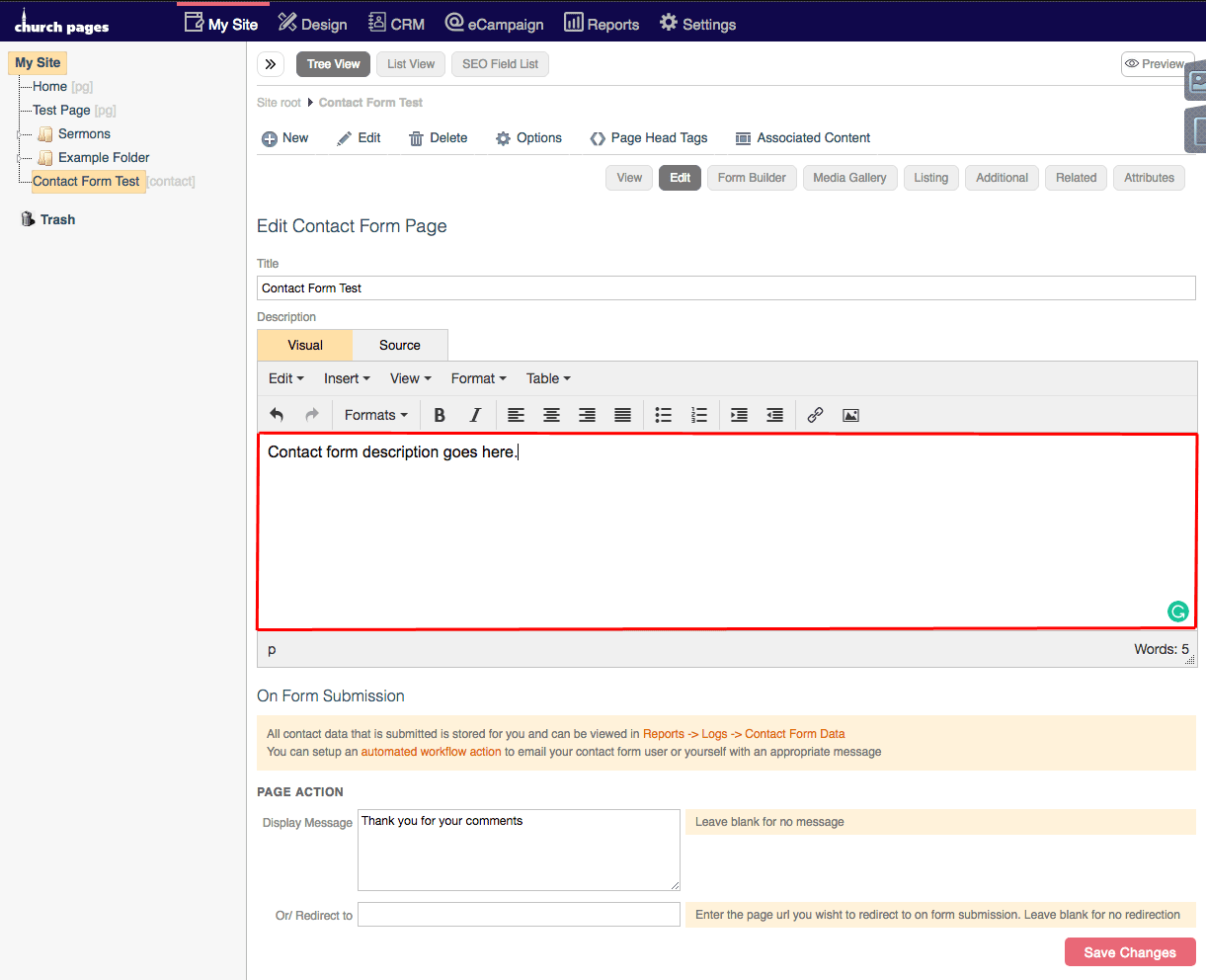 6. Add a Display Message, or leave blank for no message.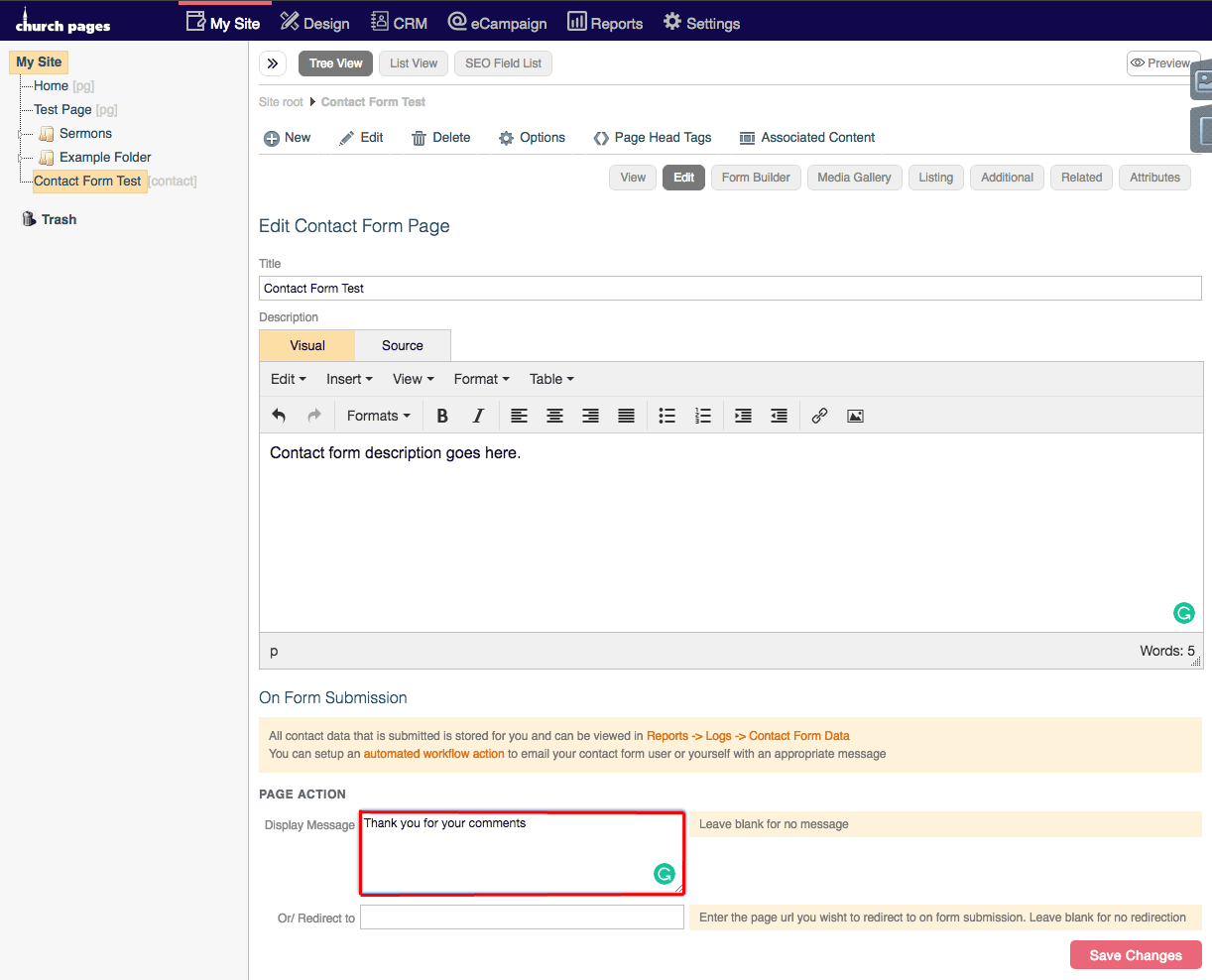 7. You can add a page URL that the contact form submit will redirect the user to, or leave blank for no redirect.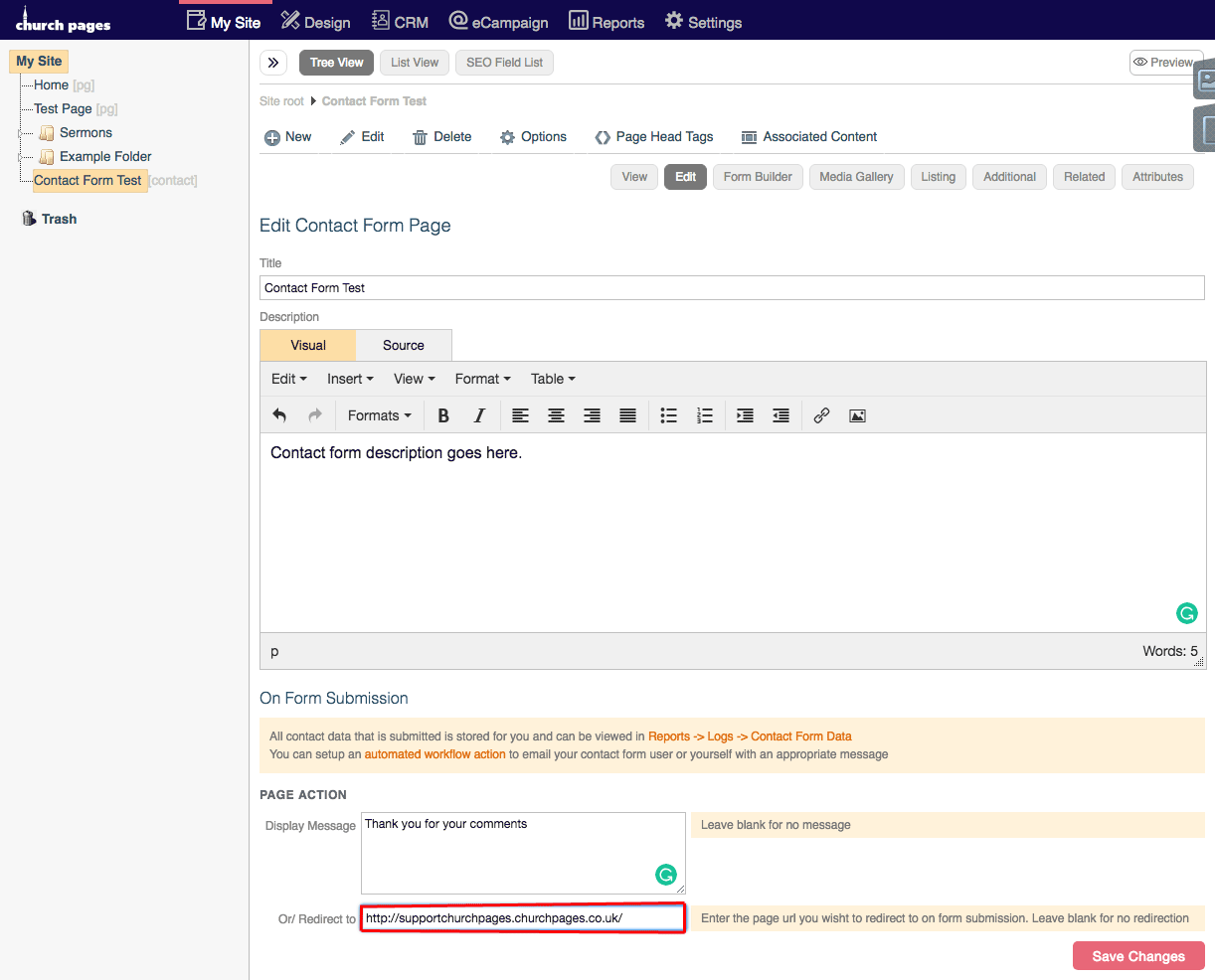 8. Click Save Changes.