---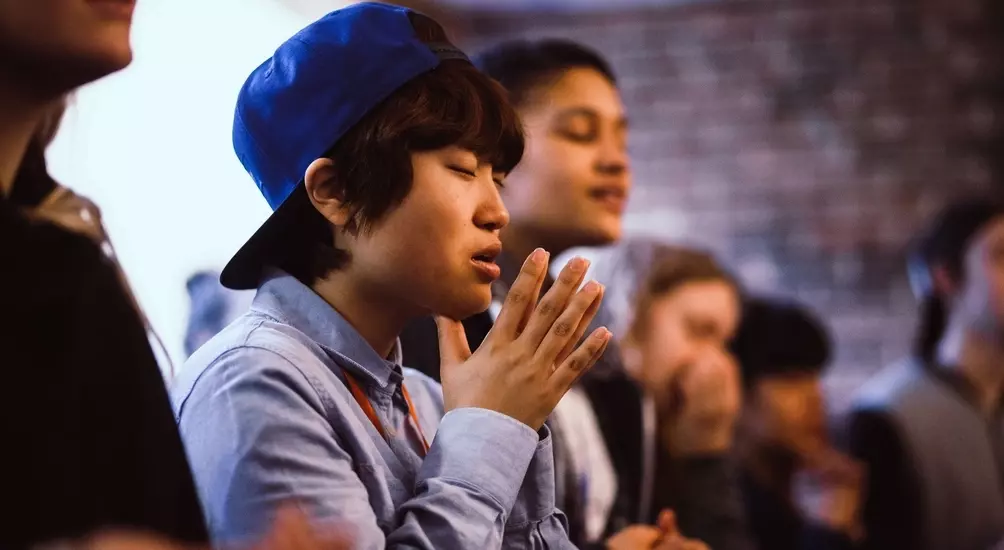 5 Ways You Can Improve Your Church Congregation Photographs
Photographing church groups and events can be fun, but it is certainly not easy! Things can move fast, people can feel uncomfortable knowing you are there with a camera, and the best moments often don't occur twice.
1. Look out for the expressions and body language.
It's the people who make up your church and they are the stars of the show, and to take a good photograph of people you need good expressions. That means that sometimes you need to wait for that. Seek out a good spot in your church where you have a good composition in the frame (look for diagonals whether that be the pews or the chairs, or the people, or maybe look for great symmetry). Then you wait. Getting a good photograph which truly communicates the heart of your church is about seeking out poignant moments, powerful expressions, and the relationships between the congregation members. Pay attention to the looks in people's eyes. Or sometimes it's body language which communicates everything.
For example, this shot from YWAM Holmsted Manor, all the focus is on the man whose focus is entirely on prayer which gives a real sense of intimacy. There is also a strong diagonal created by the row of people in the shot.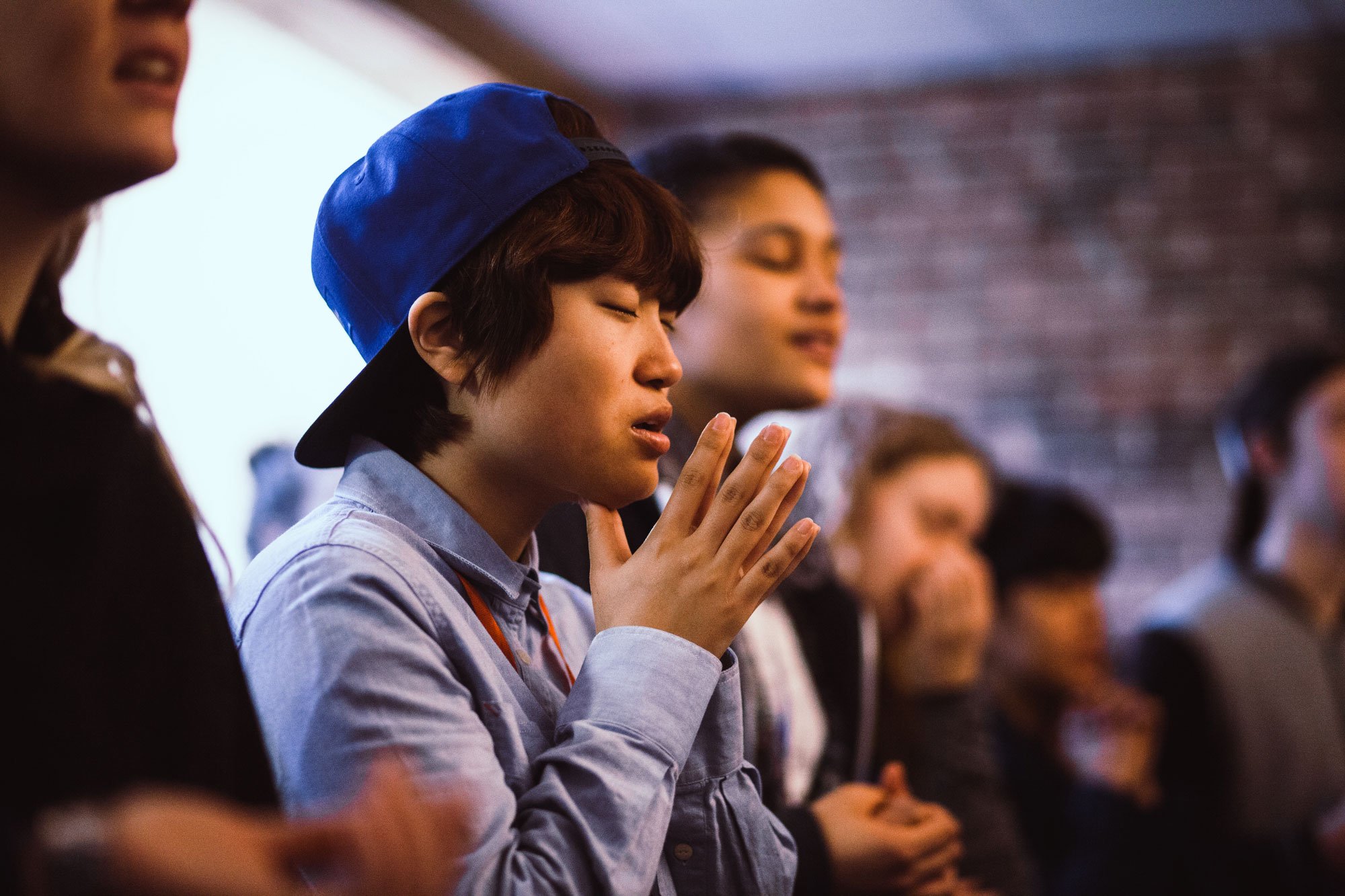 In this shot used on St Margaret's Church Angmering, the expression on the man's face shows listening and attention and again the use of focus on the man helps us to notice his expression more.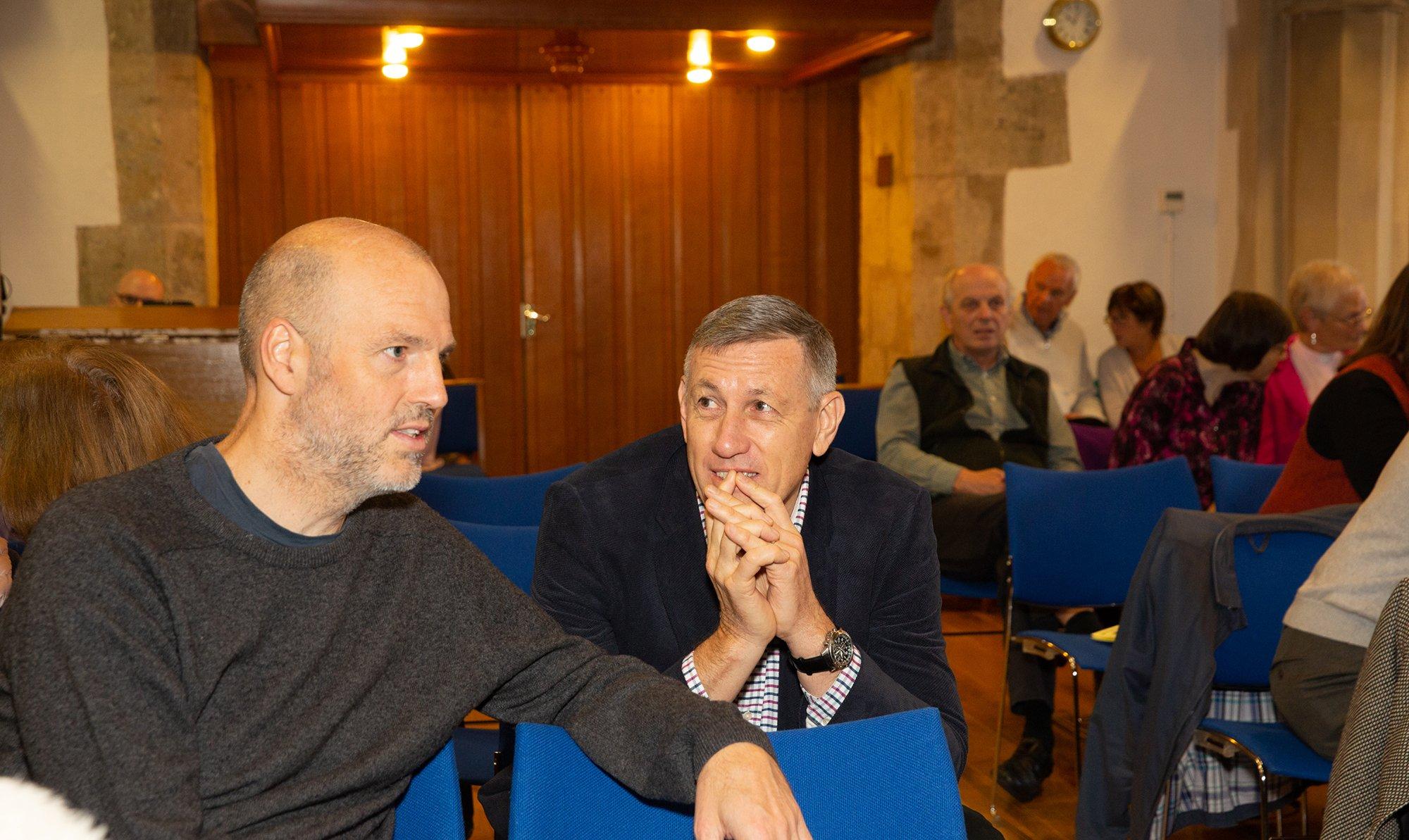 Then in this shot, again from Holmsted Manor, even though one of the main people in the shot has their back to us, their body language and glimpsed expressions communicates their togetherness in prayer. Again use of selective focus helps to strengthen the message.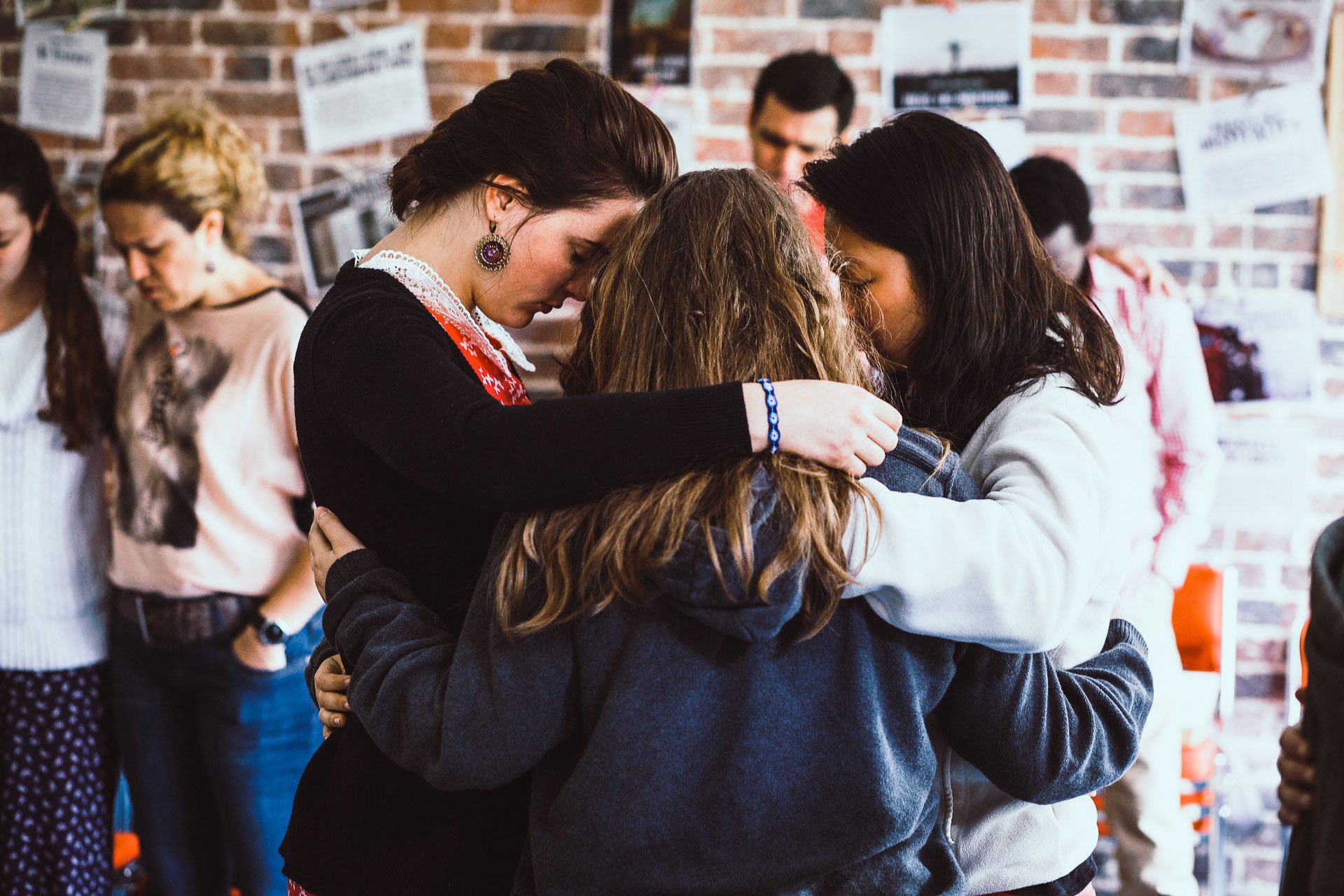 The main subject is not always the speaker but can be the 'listener' too: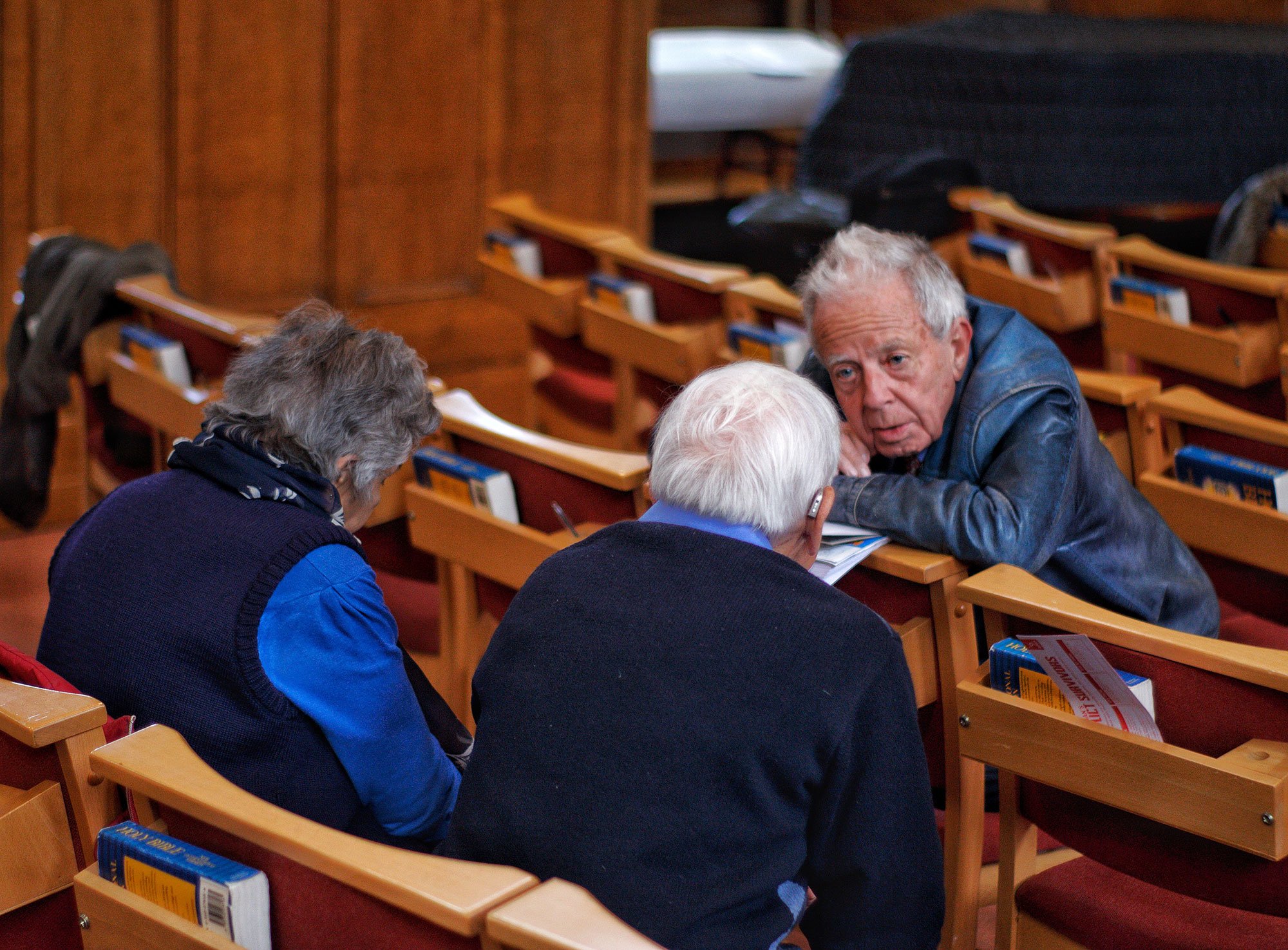 2. Capture a variety of candid natural shots
Look around the room/church and watch people interact, wait for the right moment.
I sometimes find that it can help to have identified my subject I want to photograph but then I carry on looking around pretending to look elsewhere so that people are less aware of the fact that they're about to be photographed, which can make them feel self conscious and so the shot is less natural. The more the people forget I'm there, the better.
3. Get creative with the angles you take the photographs from.
Sometimes an image works well when framed from above such as this children's image from Haven Green Baptist Church: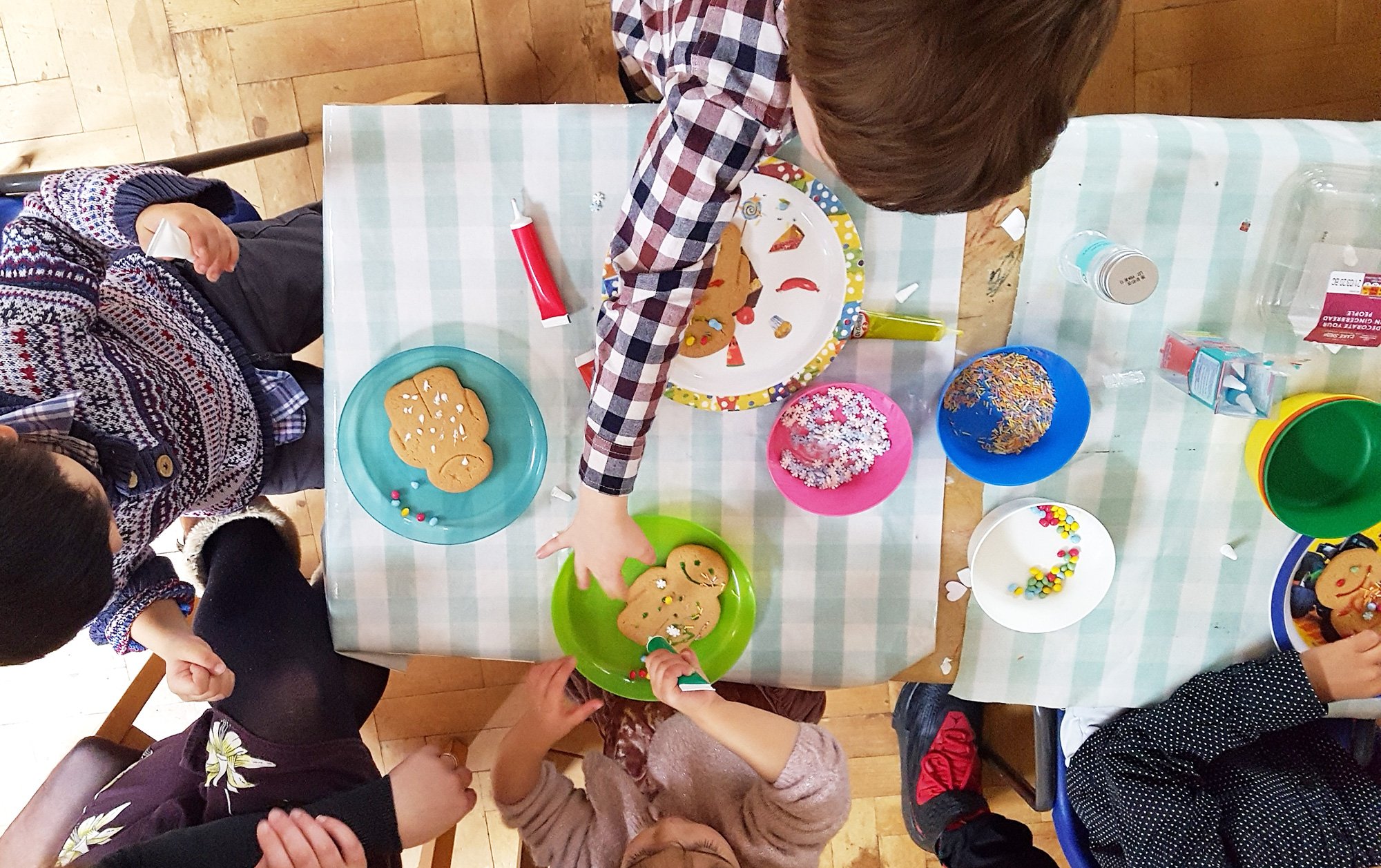 or this from an outside event at YWAM Holmsted Manor: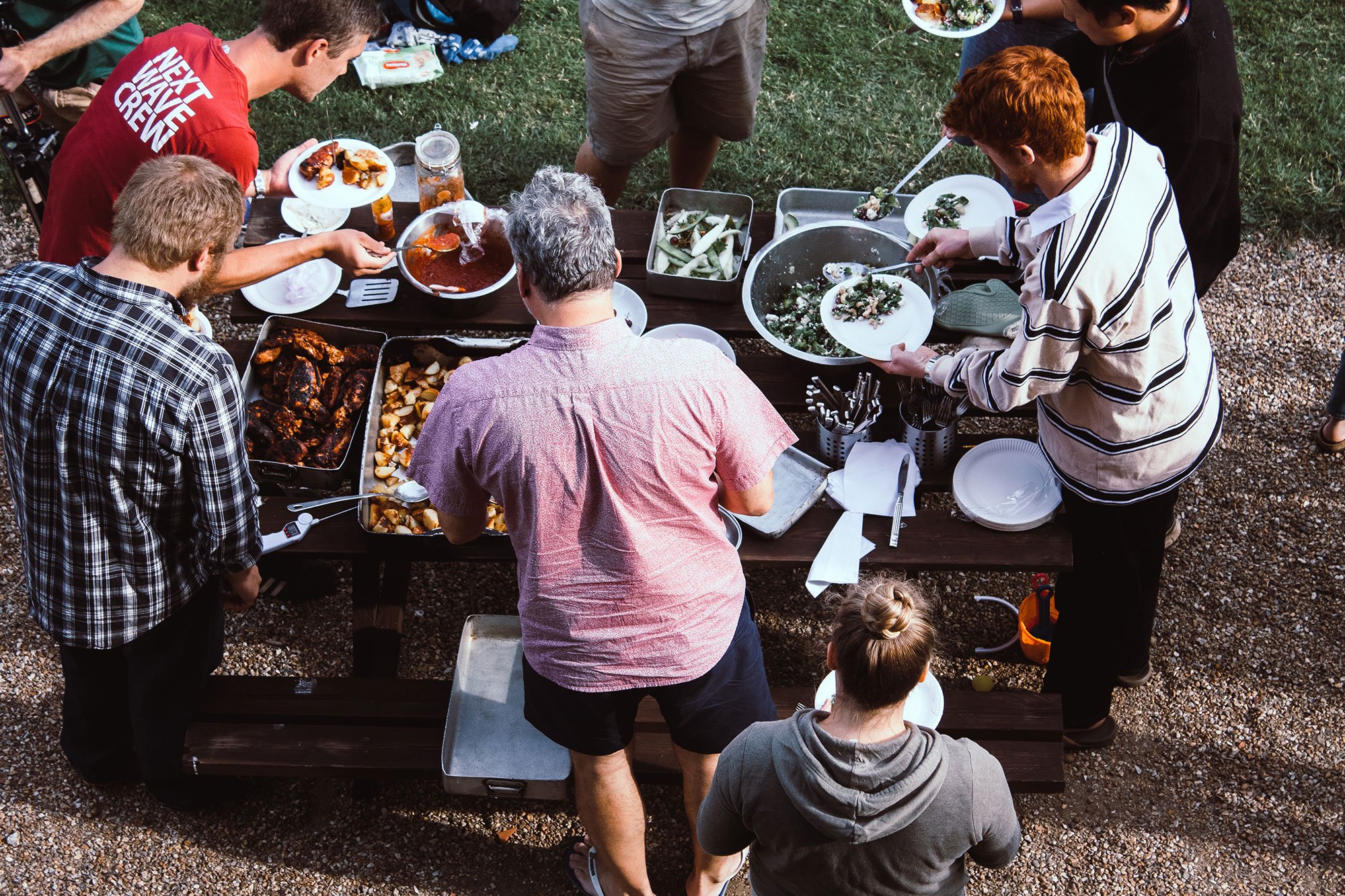 Both images have a focal point within them - the child's arm reaching across in the first and the man serving in the pink top in the second. The second image is also framed well by the people serving all around particularly with the strong red t-shirt colour in the top left.
It doesn't have to be from above, shot from low down can be interesting too although be careful of taking photographs of people in this position as it can be unflattering, however, it's a great point of view for architectural details which leads me to the next point which is
4. Take photographs of things of interest in the Church or details which tell a story.
Sometimes you don't need people or big scenes with lots in them to tell the story of your Church. The story can be found in the details around you. A detail from under the lectern such as the cross from below with the windows behind from Haven Green Baptist Church. There is a stillness in the simplicity and a feeling of peace with the simple wooden cross as the strong focal point and the wooden vaulted ceiling visible above giving a strong sense of the architecture and beauty of the Church but without it all being in focus.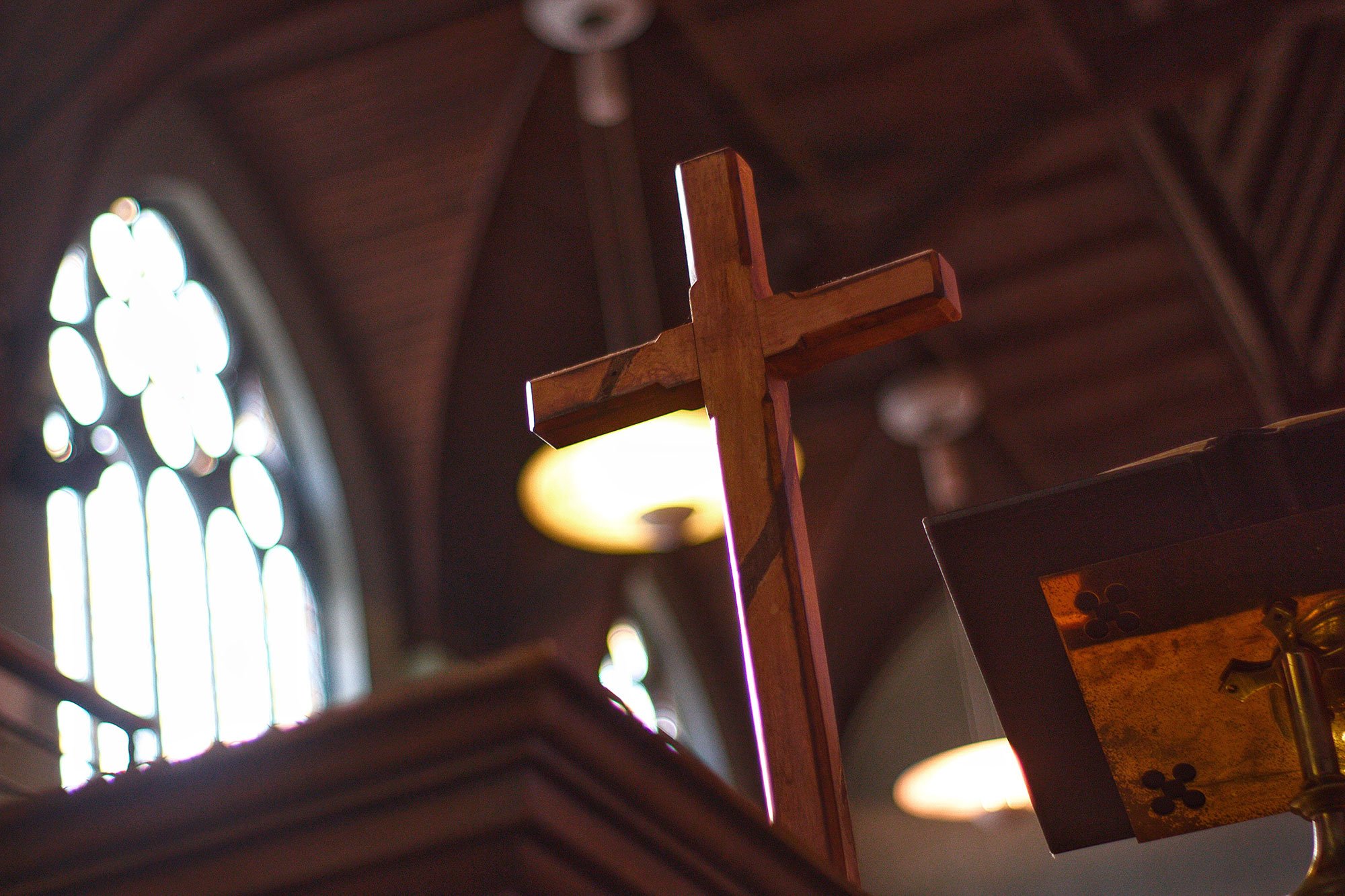 or someone holding bread a wine such as this image from YWAM Holmsted Manor.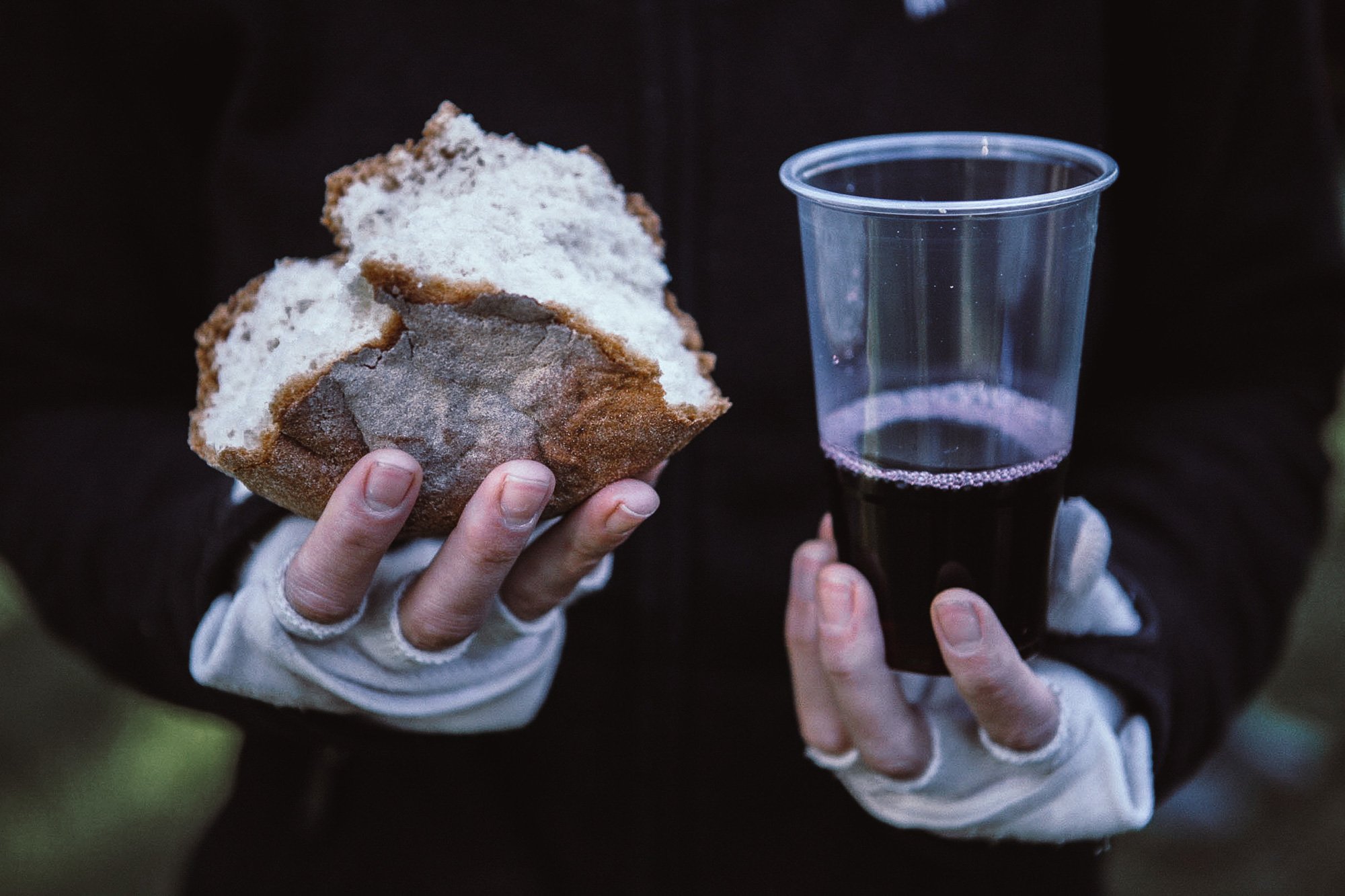 In every church there are small details which tell the larger picture about the Church and it's values and vision. It might be the shoes and feet of the congregation if they're particularly young or old or a mixture. It might be hands reaching out for each other or when giving the sign of peace in a Catholic mass. It might be the flowers or it might be in the shadows made by the congregation or just their hands reaching up in prayer.
5. Always keep in mind your Church's Vision and Values.
I find it helpful to think of five words or so which encompass the Values of the Church and always keep those at the forefront of my mind when taking my photographs. Words such as 'friendly', 'welcoming', 'spirit filled' and then look for situations, people or happenings which communicate these words. Sometimes with this final tip, you can create some great photographs for your Church even if they're technically not perfect because they communicate the true heart of your Church and that can be communicated even without the latest fancy equipment or perfect lighting. This image from St Margaret's Angmering is not technically perfect but it's such a great representation of their congregation - happy, engaged and Spirit filled.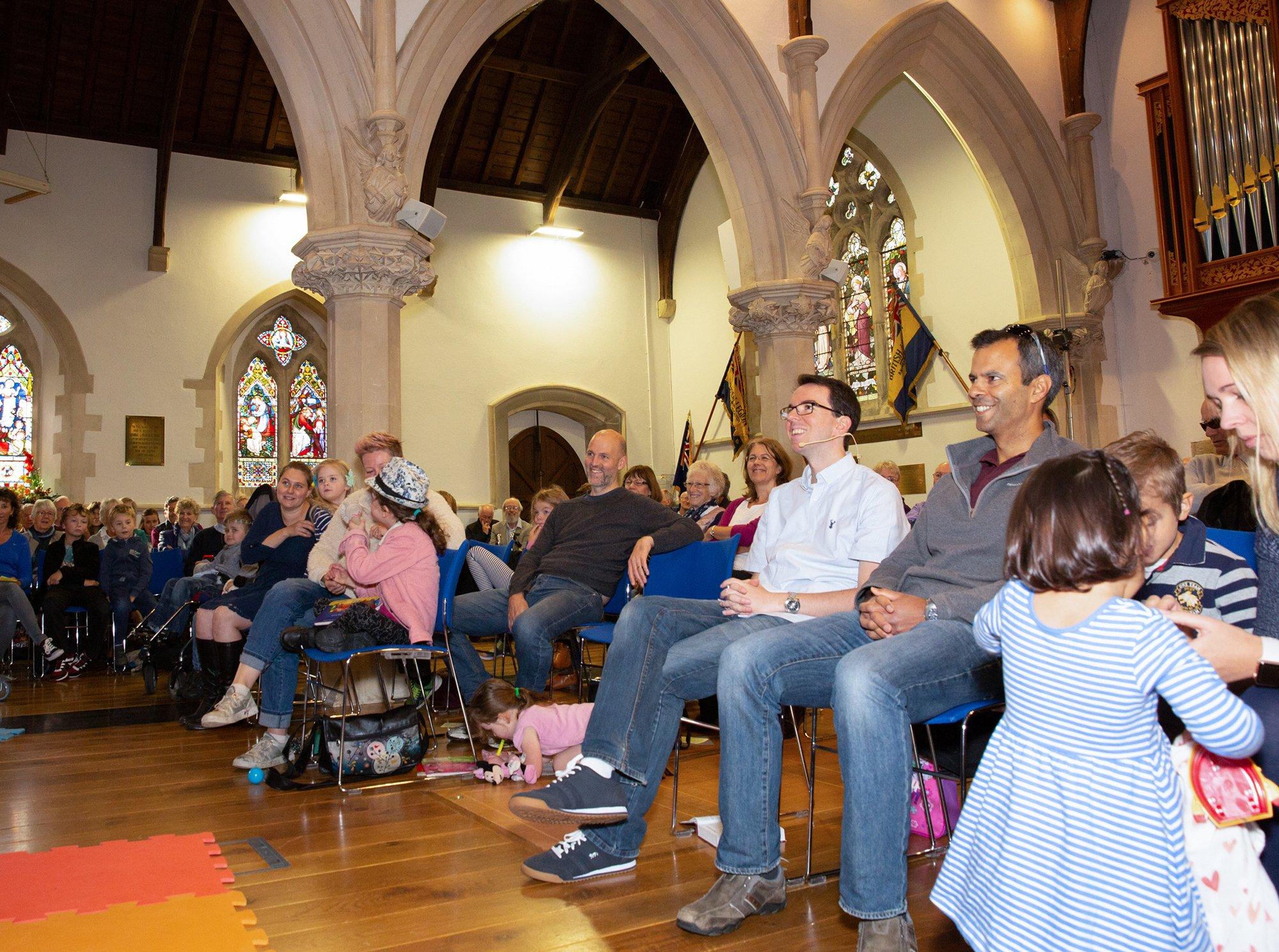 Our aim at Church Pages is to help enable Churches to reach their communities by means of their website. We hope these tips help you to create images which truly reflect who you are as a Church to help you to reach more people to find God. We're always here to help and advise too should you want us to so please don't hesitate to get in touch.
---
---