---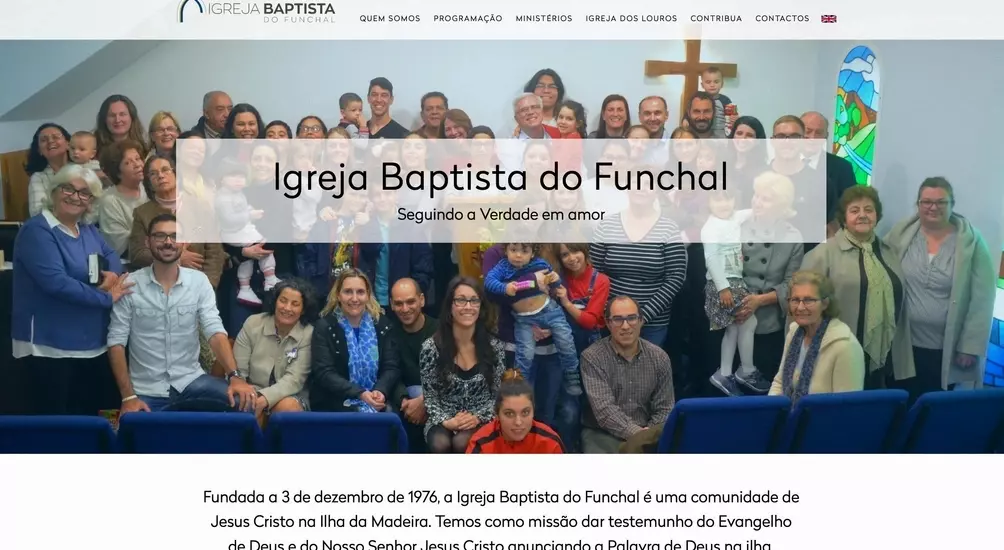 Funchal Baptist Church, Madeira, Launches New Look Website
It's not often that we are asked to help a Portuguese speaking church, primarily as our Portuguese is non-existent and Google translate isn't quite as good as we were hoping! However, at Church Pages our mission is to help the local church to meet their community, wherever it is based, and having visited Igreja Baptista do Funchal we were happy to help.
Igreja Baptista do Funchal - or Funchal Baptist Church, Madeira, is a church on a mission. With a growing congregation, and building to refurbish, Igreja Baptista do Funchal saw the need for a more modern website that they could up date themselves and outreach to their neighbours. Church Pages was known to the church, and so working with their Worship Pastor Ismael Luzia, we were able to create the website that reflected their needs.
The site was based on the Isaiah template and made good use of in-house photographs as well as some stock images. It was important to the church that the site was primarily for the local community, but also provided information on the English service as this is popular with both English speaking residents and visitors to the island. We were pleased with the finished website, despite our lack of understanding of Madeiran Portuguese, and we were happy that with Ismael we had created a modern website for the church.
It was lovely to get the following feedback from Ismael of Igreja Baptista do Funchal:
"We must have to say how grateful we are for Church Pages for all the help received during the whole process of our church's webpage creation and putting it live."
"No words are enough about the support we received. They were always there guiding us in every single step. Thank you Church Pages for your support, even separated with thousands of miles and creating this in a very different language. This is a blessed company."
"May God bless you!"
---
---