---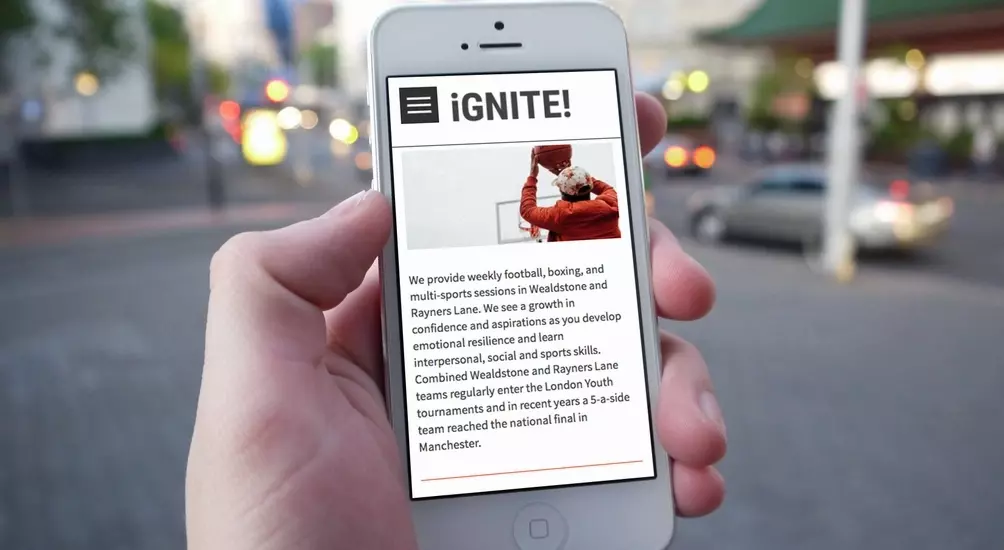 Church Pages launch Ignite Trust website
Church Pages is excited to have designed and built the new responsive Ignite Trust website, to support their ministry in Harrow.
The Ignite Trust website was built using one of the Church Pages design templates, using content from Ignite. The website integrates with Google Maps, Twitter and displays the Ignite Trust's activities and heart to engage, empower and transform the lives of young people in London.
The Ignite team are now able to manage and update the website themselves, with the Church Pages team on hand to help.
What Ignite say...
"By December 2016 we had spent almost year with volunteers and staff failing to get a new website up and running. It was an embarrassment. We had an out of date website and a 10% completed website. Neither was very helpful to our image!
Then we heard about Church Pages from a trustee. What an amazing organisation!
From the first phone call I felt heard. I had so much encouragement and support. This is an organization that understands and really wants to help. I started to write paragraphs and send photos, and it was exciting to watch the website take shape. I am not tech-savvy but that never mattered, the whole process was simple and, when there were times I wasn't sure, my phone calls or emails were answered very quickly and we moved forwards.
It was a delight to work with everyone involved. We chose a modern template and once it was ready to go online, I had a two hour training session by phone so that I could edit it in the future. The whole experience was positive and I am delighted with the new website."
Lynne Burke - Director, Ignite Trust
The new Ignite website can be viewed here.
Want to know more?
Ignite Trust are just one of the many organisations we are privileged to have supported. We have a vision to support Christ-centred organisations to achieve their full potential online, and help share the Good News.
If you'd like to know more about Church Pages and how we support churches online, do not hesitate to get in touch with our team.
---
---