---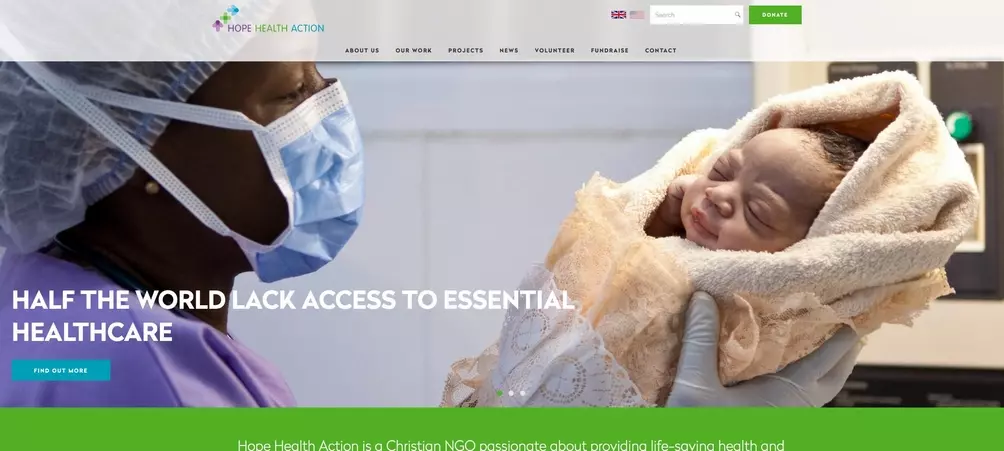 Which Charities Does The Church Pages Initiative Support
You may be aware that Church Pages is not just another church website software company. If you read our vision page you will see that the Initiative came from a word at New Wine that led the CEO of Khoo Systems Ltd to launch Church Pages. Our prayer is that our software will be a blessing to churches and charities to reach others with the Gospel.
Part of our ethos is that any money we receive from Church Pages we plough straight back into the business. This money is used to support certain Christian charities that are working with marginals, and to assist church plants that would struggle to find money to pay for our services. With the churches there is an understanding that once they grow they will contribute to the Church Pages' Initiative to help other new churches.
So who do Church Pages support?
Amongst the charities and churches that we support are:
Ignite Youth - you can read about their work here
Hope Health Action
Sex worker support charity, and
St John's, Crawley
Hope Health Action
Hope Health Action (HHA) is a Christian non-profit organisation that is passionate about providing life-saving health and disability care for the world's most vulnerable, without any discrimination. The charity focuses on healthcare, disability care, and emergency response in Haiti and East Africa, working with some of the poorest people in the world.
The World Health Organisation lists Haiti as "the poorest country in the Western hemisphere, with 65% of the population living under the national poverty line, and the average life expectancy being just over 63 years, HHA was set up when its founders witnessed the unnecessary death of an 11 year old called Julia in Haiti purely because of the lack of basic materials. HHA has had a significant effect on health care, and disability care in Haiti. Their efforts in both the UK and the US has led to the expansion of the charity to work with the displaced and disabled in Uganda and South Sudan.
Church Pages has been privileged to help design and build the HHA UK and US websites. The sites have helped to increase awareness of HHA's valuable work amongst the poor, and enabled people in the States to be able to give more easily.
Local Charity Supporting Sex Workers
This is a very small and "below the radar" charity, which is why I am not sharing the name! However, the charity does invaluable work amongst sex workers in the Sussex area. The number of sex workers in the UK is hard to determine. In 2016 the government estimated that there were around 80,000 people employed in this industry, most of whom were women. However, with the rise of the internet, and access to online services it is likely that this number has increased. A 2014 study by the Department of Health identified that In many cases, there is an overlap between sex work, homelessness and other forms of social exclusion, such as impoverishment, violence, family breakdown and untreated mental health problems. This Sussex charity ​offers support services​ ​to​ ​women​ ​in​ ​the​ ​sex​ ​industry​ with compassion and without judgement to help with well-being and loneliness. We are pleased to be able to serve such a charity.
St John's, Crawley
St John's Church, Crawley is a church "graft" that has its heart very much at serving the local community. As members of the church, the team at Church Pages are very committed to providing a website that reflects St John's values, which are to love Jesus, love church, love people, and to love Crawley.
With lockdown the church has seen visitors to the website increase from 1000 visitors per month to over 5000. This identifies that the local church has a vital role to play in the community. St John's is a very outward looking church with many things in place to engage with the town that they serve. And the church has grown during lockdown, which is particularly surprising. However, it is encouraging to see the role that a website can play in reaching those outside the church, and although it is only a small part of a larger strategy to impact the town with Jesus' love, we have loved being able to help the church to grow their online reach.
Conclusion
At Church Pages we are passionate about the Gospel, but recognise that there is only so much that we can do to facilitate change. However, we know that a website can be pivotal in helping individuals to engage, and feel blessed that we can provide a service that helps others to encounter the good news of the Gospel.
If you would like a church website and want to become part of the Church Pages Initiative supporting charities and church plants then please contact us.
---
---