Site Administration Users
You can set up site administration users to give other people access to the admin area of your Church Pages website.
1. To do this, First, go to Settings > Site Administration Users.

2. Click the +Add button.

3. Type in a Username and a Password for the new user, and then click the Enable Login checkbox.
You can generate a randomised secure password by clicking the Generate button.
If you wish to give this user Owner Privileges, click the Owner Privileges checkbox.

4. Click OK.
You can change the new user's privileges by clicking the Edit Privileges button.

5. Scroll through the list of sections and click the checkbox for the parts that the new user will have permission to edit.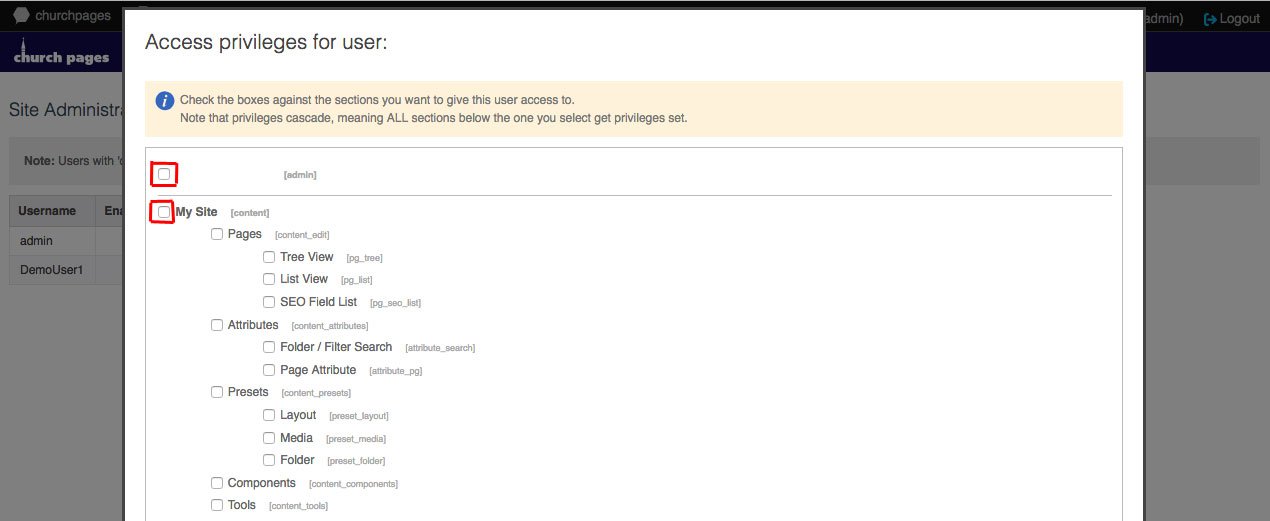 6. Click OK.

Video Tutorial.