Tree View
The Tree View is a way of viewing your content in the Admin Area of your Church Pages website. The way that the Tree View structures your content is through folders and pages that branch out to represent the way that your content is shown on your website.
1. To get to the Tree View, go to My Site > Pages > Tree View.

2. Different pages can be accessed using the Tree View by clicking the page name in the navigation.

3. Folders can be opened to view the pages that are inside by clicking the arrow to the left of the folder in the Tree View.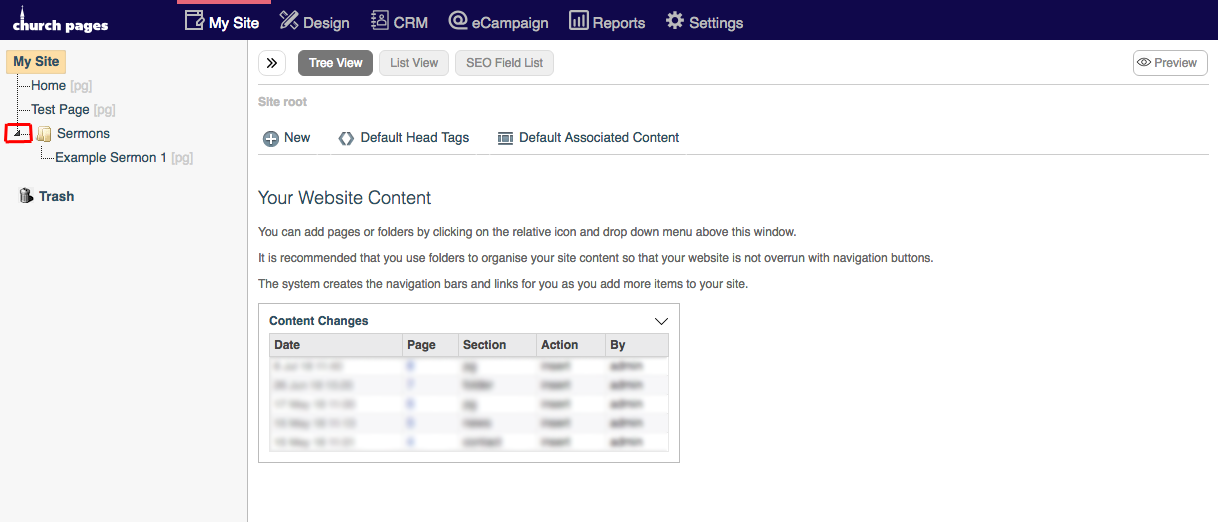 4. To view deleted items, click the Trash icon.

5. To return to your site from the trash folder, click My Site in the Tree View.