Members Login
Set Up Access Control for Members to Login
1. Go to My Site > Users.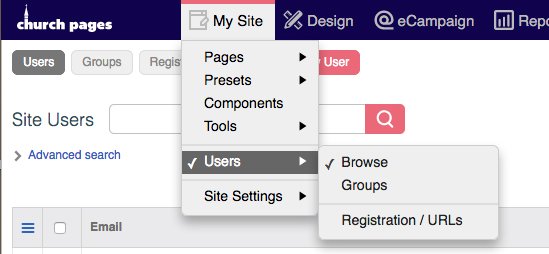 2. Click Groups.

3. Click +Add.

4. Give the Group a Title and then Click OK.

6. Click New User.

7. Fill in the New Site User Pop-up, entering their email address and assigning them a password, and make sure to Tick the Checkbox to add the user to the group or groups that they belong to. Click OK.

8. Go to My Site > Pages.

9. Right-click on the Page that you want to add access control to, then click Info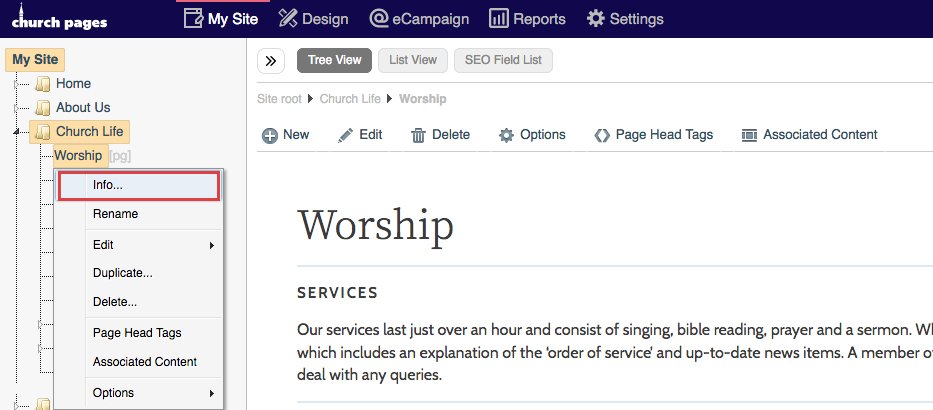 10. Under the visibility heading click only users in group... and select the group from the drop-down.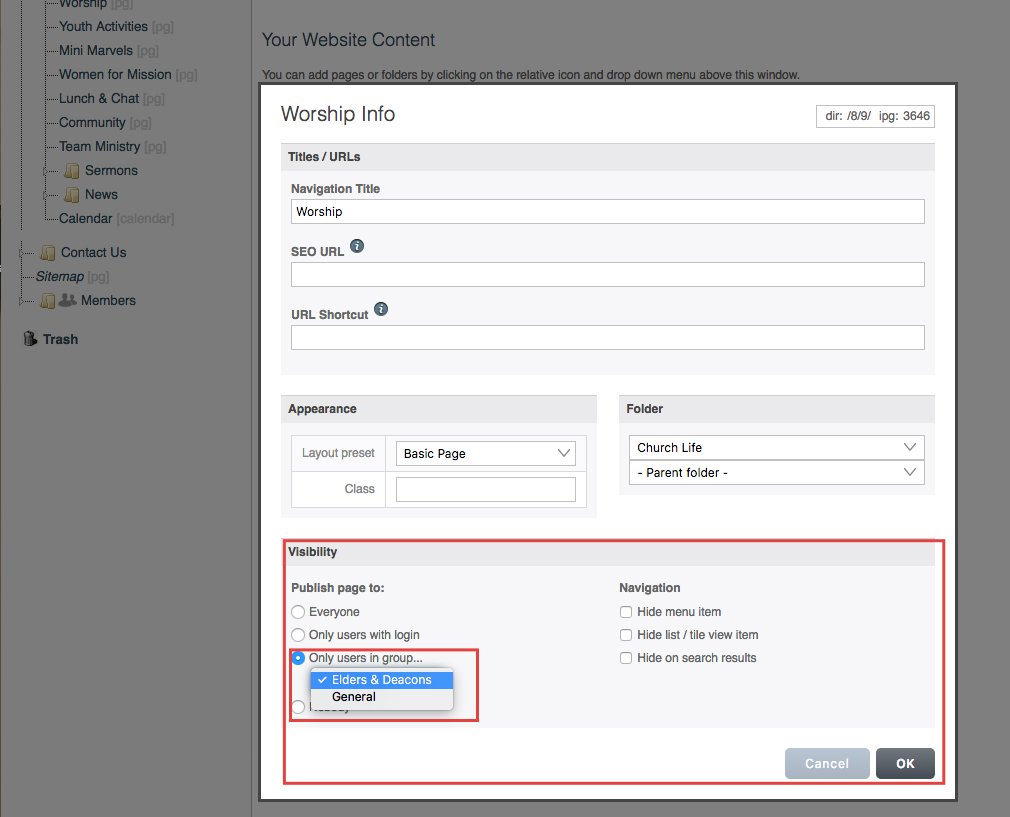 Click OK.