Video Using YouTube
Introduction to Videos
Videos are the easiest way to get engagement on your website. With the inclusion of videos on your website, you can passively engage your users in a way that they're used to. For most people, watching a video is much easier than reading blocks of text and is a lot more entertaining. Videos are also a great way to express your brand and personality and work really well for holding the attention of your users.
With the outbreak of the Coronavirus embedding a YouTube video is an excellent way to help your congregation to attend church by uploading your services.
YouTube
YouTube is the second biggest search engine so hosting your videos on YouTube helps more people to find your content. Before you can embed your video on your website, you'll need to upload it to YouTube.
To upload a video to YouTube, you must first have a YouTube account and channel. If you have a Google account, you've already compleated this step and you can just sign in with those details.
After logging in, click on the Upload button in the top right of the website

Click on "Select files to upload" or drag your video in.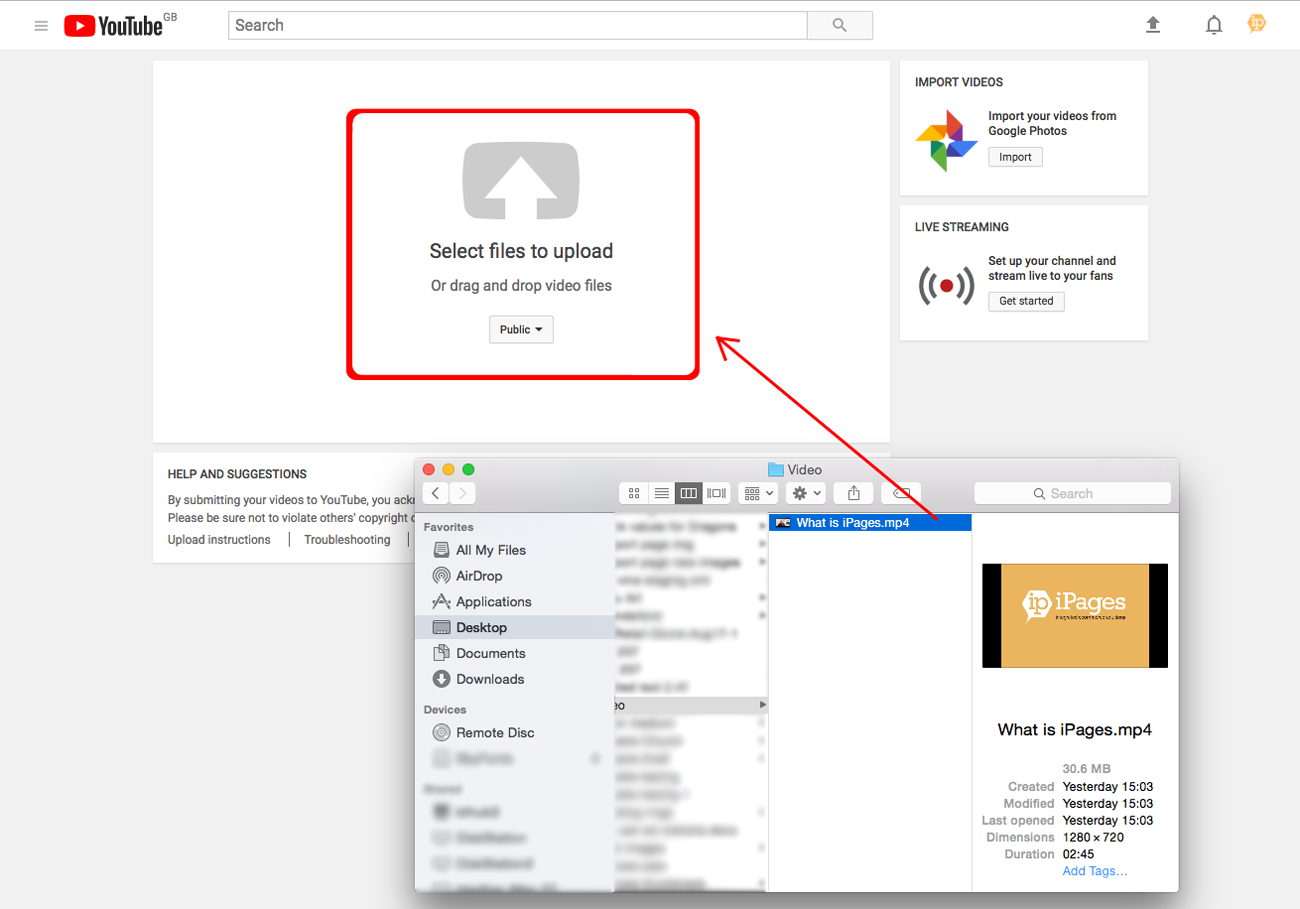 Add a Title, Description, Tags and you can set the Privacy.
There are 3 different options for Privacy, Public, Unlisted and Private. Read this YouTube Help Page to find out the differences between them, which one you should choose and how you can change it later.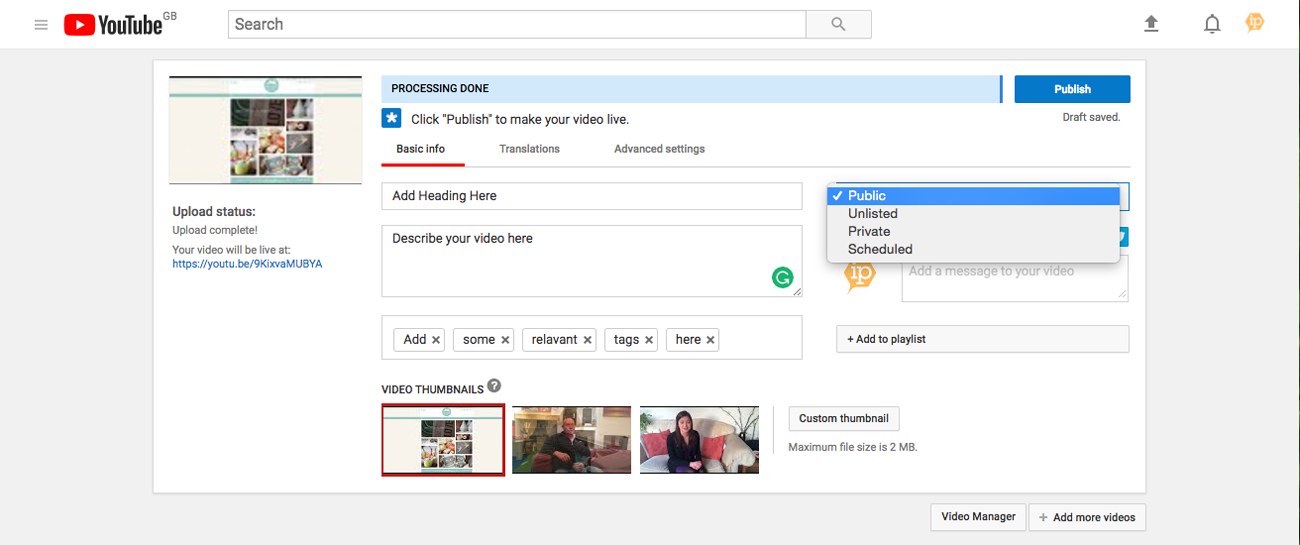 After you click done, your video will have successfully been uploaded to YouTube.
The next step, after uploading your video to YouTube, is to embed it in your website, Please follow the steps on the Responsive Video Embed support page.