Edit News Item
1. To edit a news item, first, go to My Site > Pages.

2. Click the News Item you want to edit.

3. Click Edit
4. Set the Article Date by selecting a date from the calendar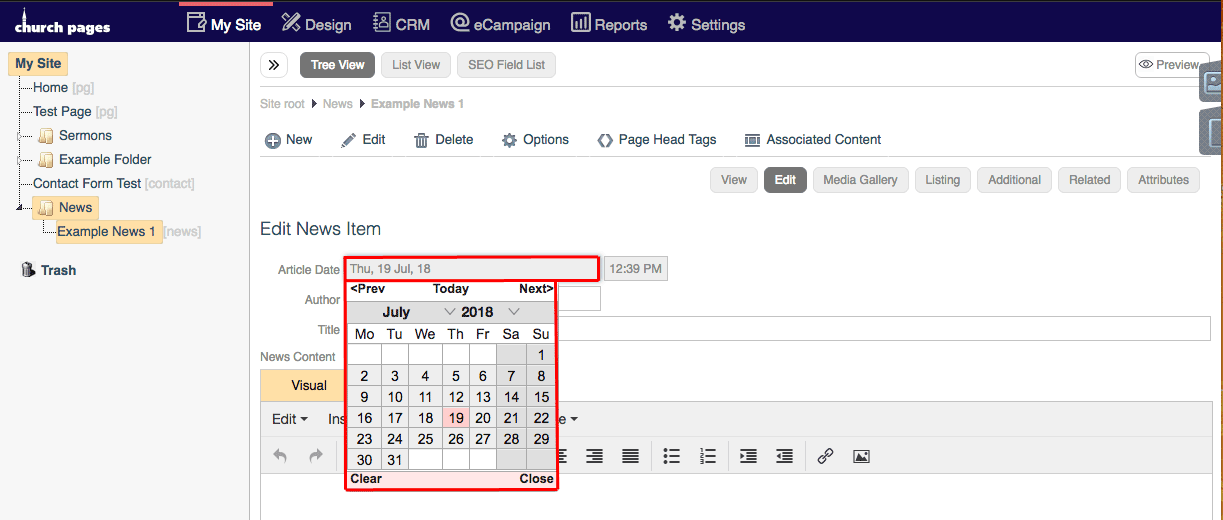 5. Set the Article Time by selecting a time from the drop-down list.
6. Add the name of the author of the news item to the Author text box.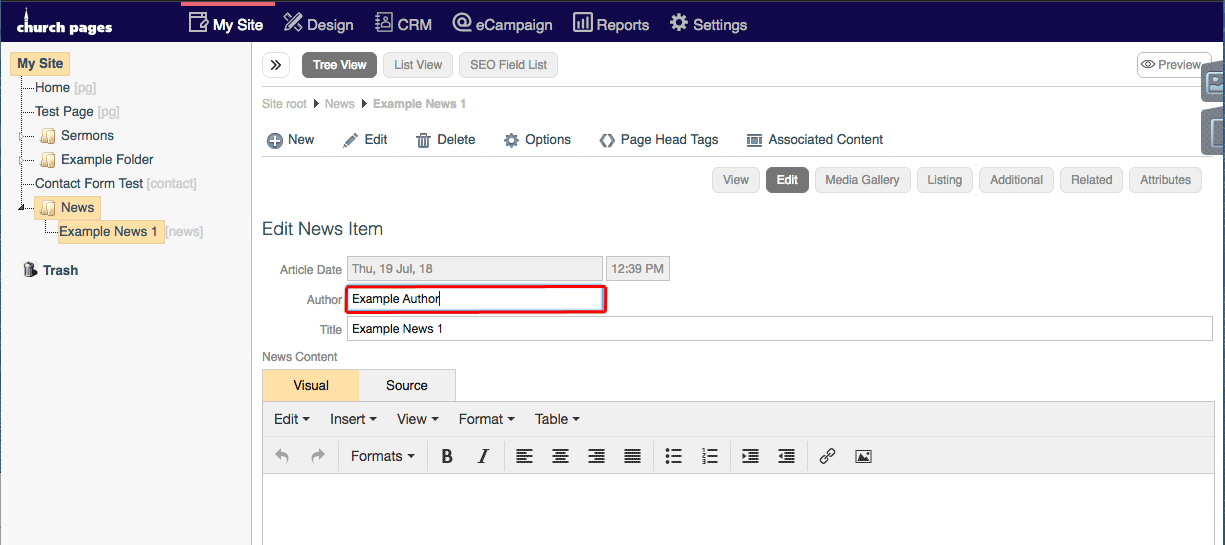 7. Add a Title to the Title Text Box.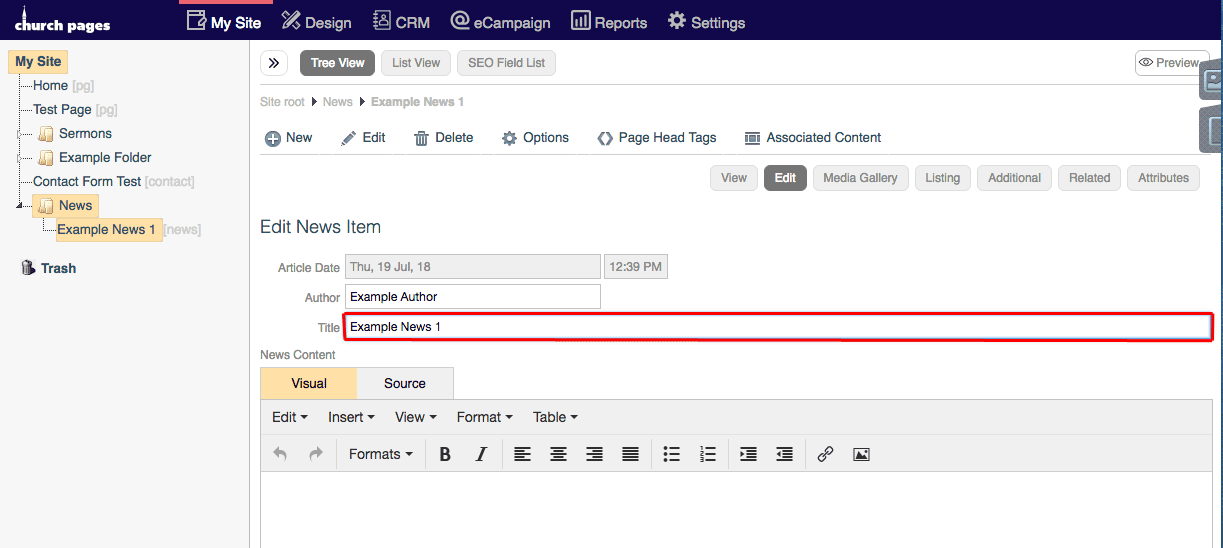 8. Add the news item content to the News Content with the What You See Is What You Get Editor. For more information on how to use the WYSIWYG Editor, see this support page.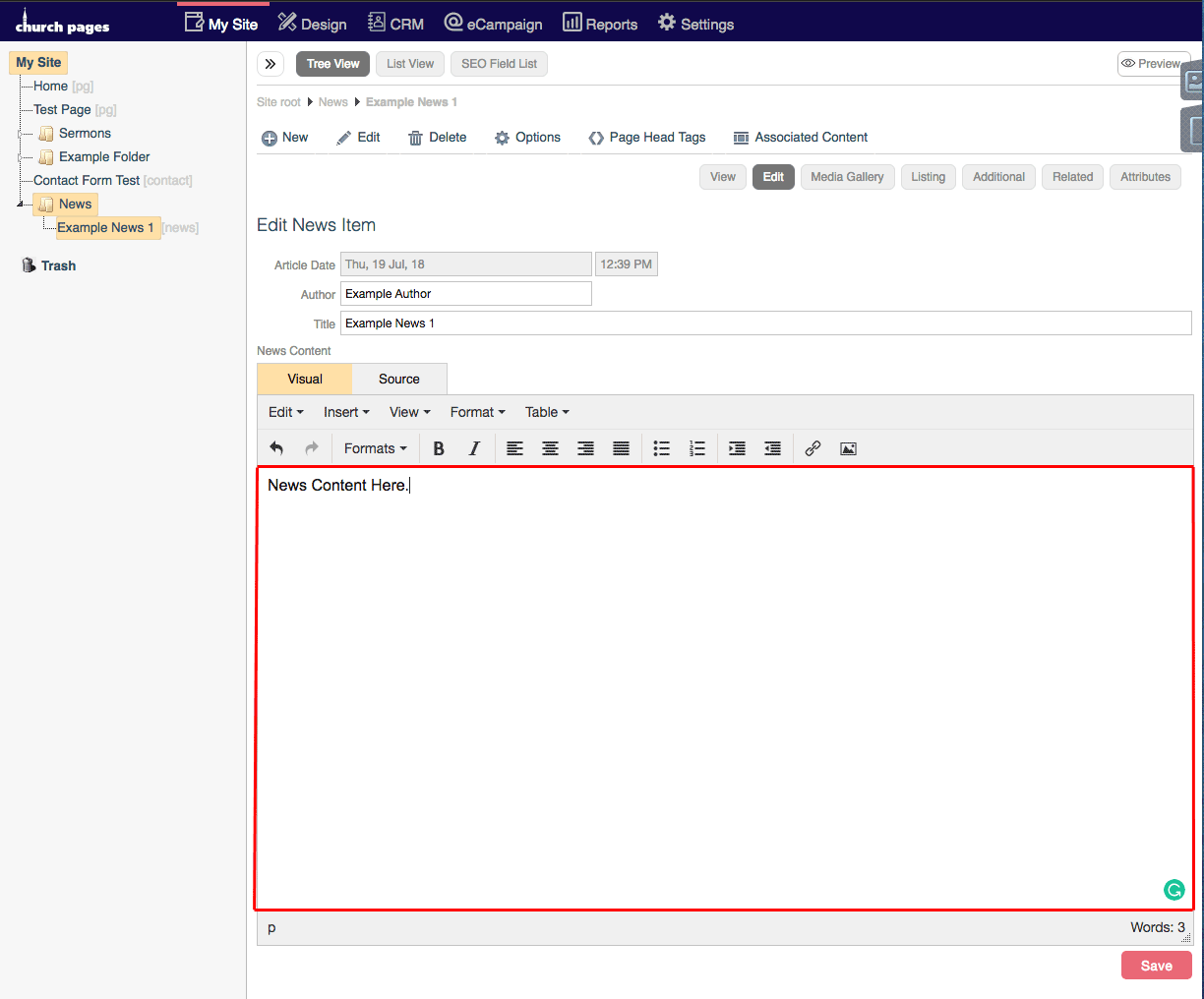 9. Click Save Changes.