Creating an iTunes podcast from your sermon feed
Creating an iTunes podcast from your media feed
Before creating an iTunes podcast, it is important to read the Apple iTunes podcast guidelines.
You can then create your XML (RSS) feed on the front end of your website.
This is done by going to the media web page you'd like to turn into a podcast
Add '/xml/podfeed/' to the end of the URL.
This should display the web page in the podcast-readable format.
Using Apple's instructions, you can then submit your podcast to iTunes.
Changing your iTunes category information
For your Podcast, you can change the category information by setting this in the Media Gallery Preset.
Go to My Site > Presets > Media

Select the Media gallery preset associated with your podcast page.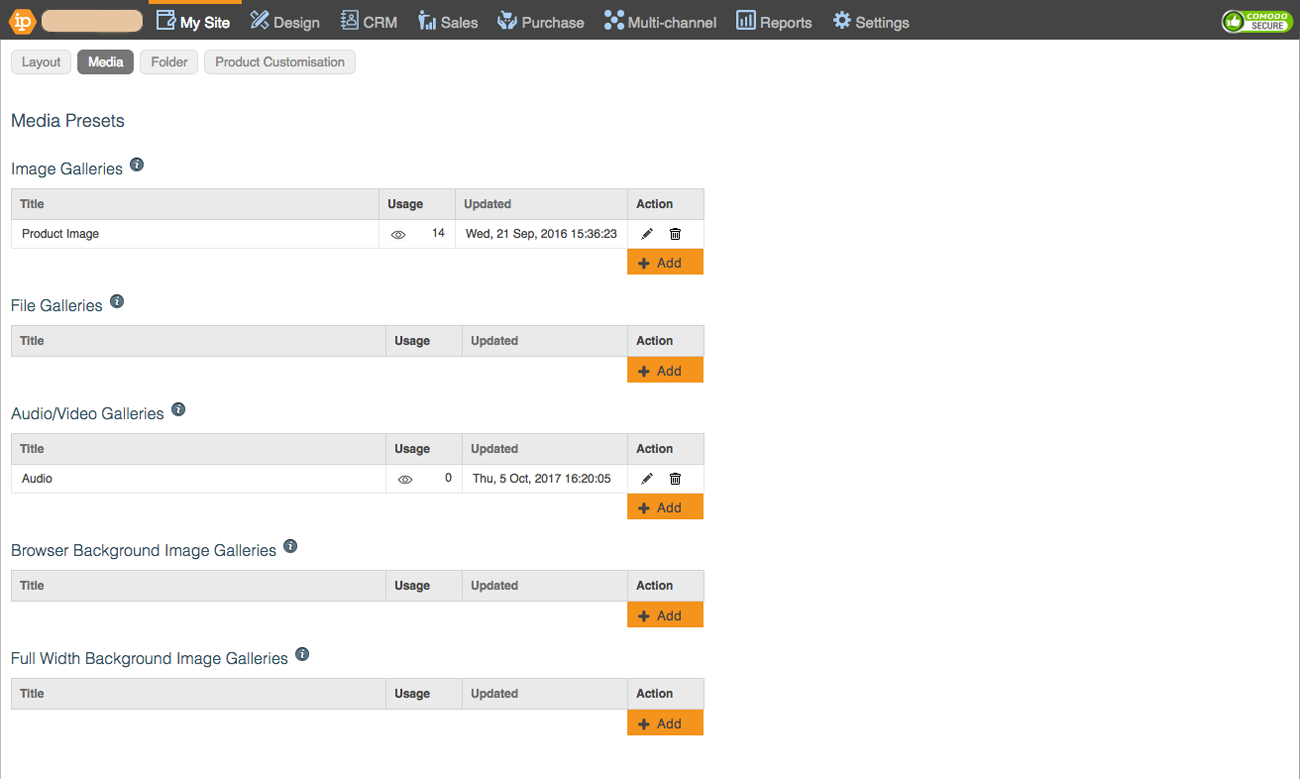 Click the pencil icon to open the dialogue box with additional options for your preset.
Select your category and sub-category from the drop down's and add details about your podcast.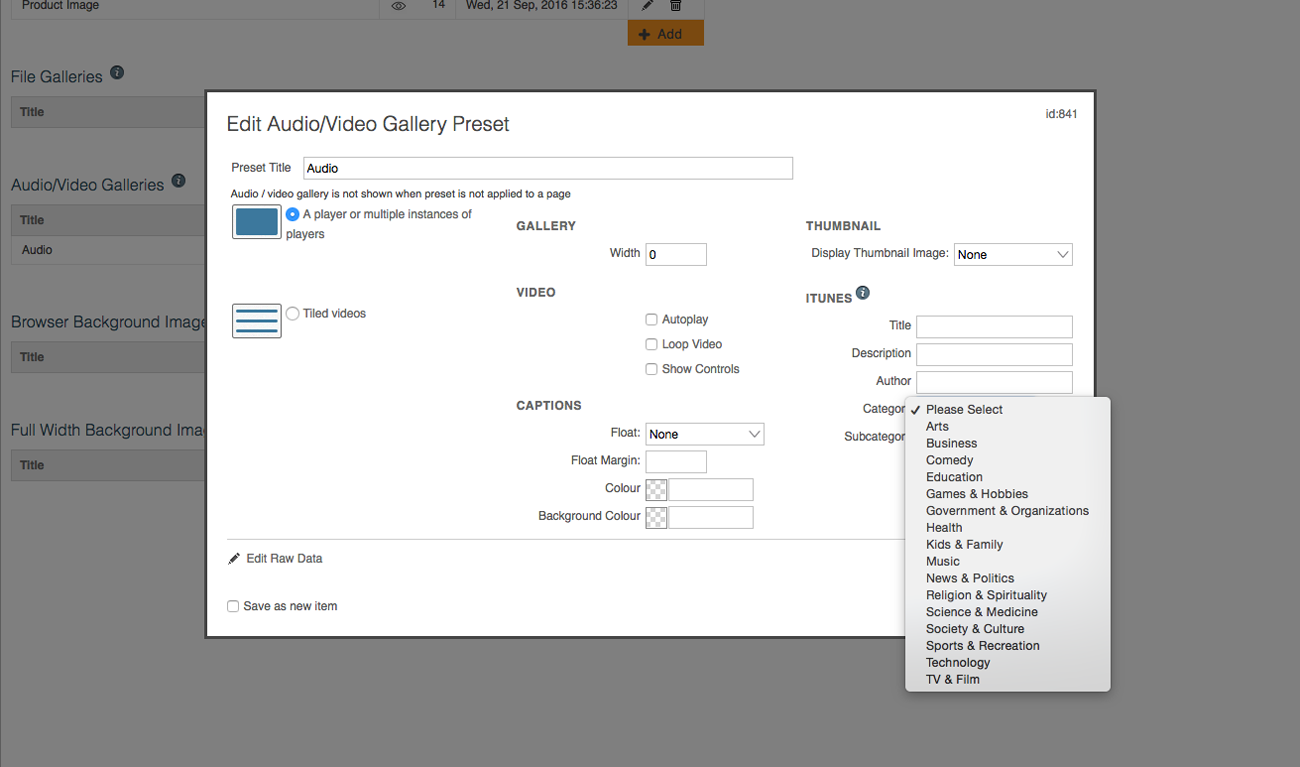 Click Save.