Edit Page
1. To edit a page in the Admin Area of your Chuch Pages website, first, go to My Site > Pages.

2. Click the Page you want to edit.

3. Click Edit.

4. Add a Title to the title text box.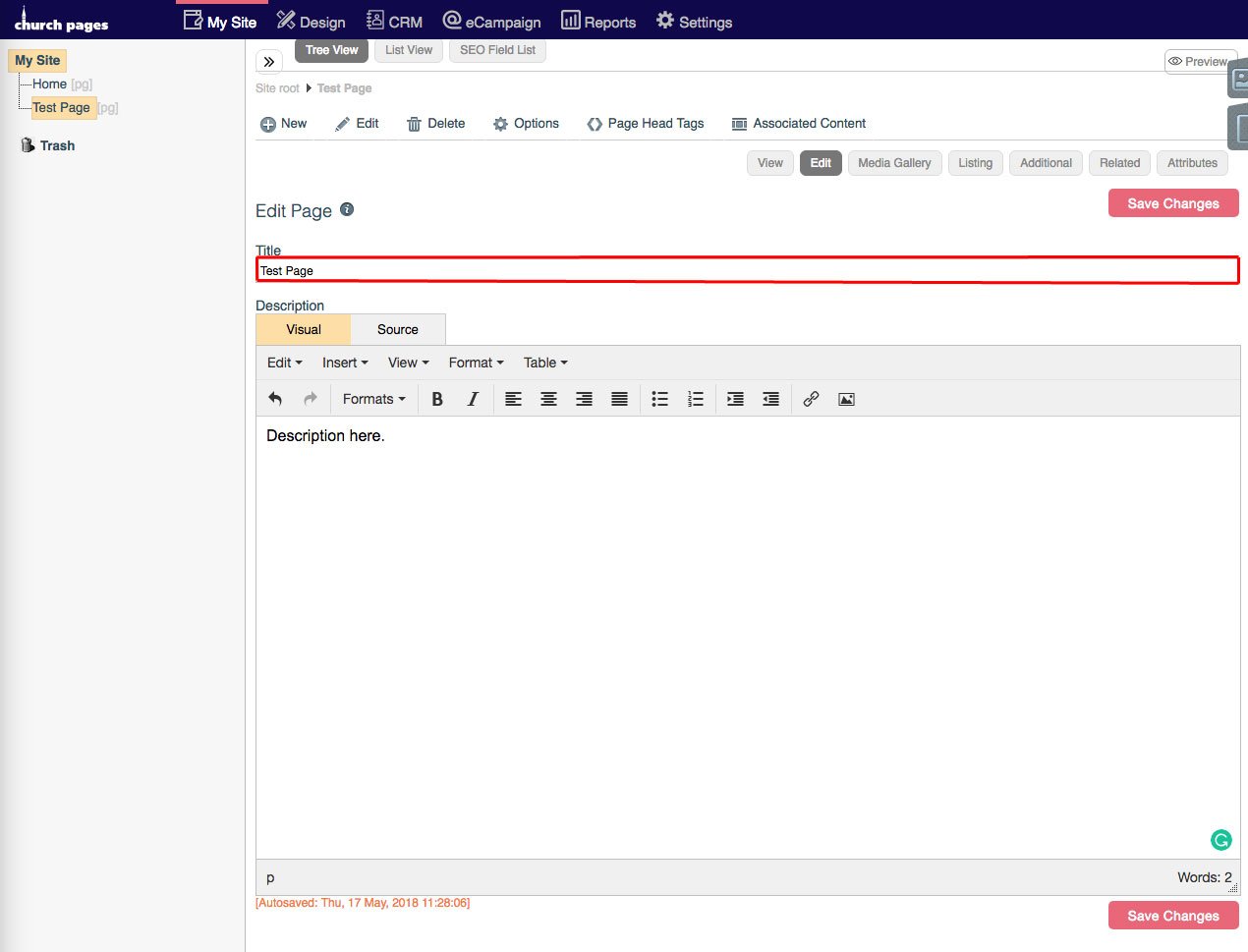 5. Add the page content to the description with the What You See Is What You Get Editor.
Before you start click View > Show Blocks to help you to format the page correctly.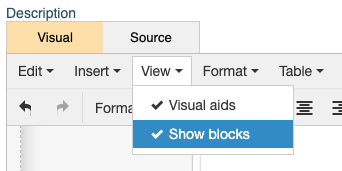 The blocks are purely there for editing purposes and will disappear every time you save your changes. However, each block shows what format is being applied to the text and are the best way to manage your text.
For more information on how to use the WYSIWYG Editor, see this support page.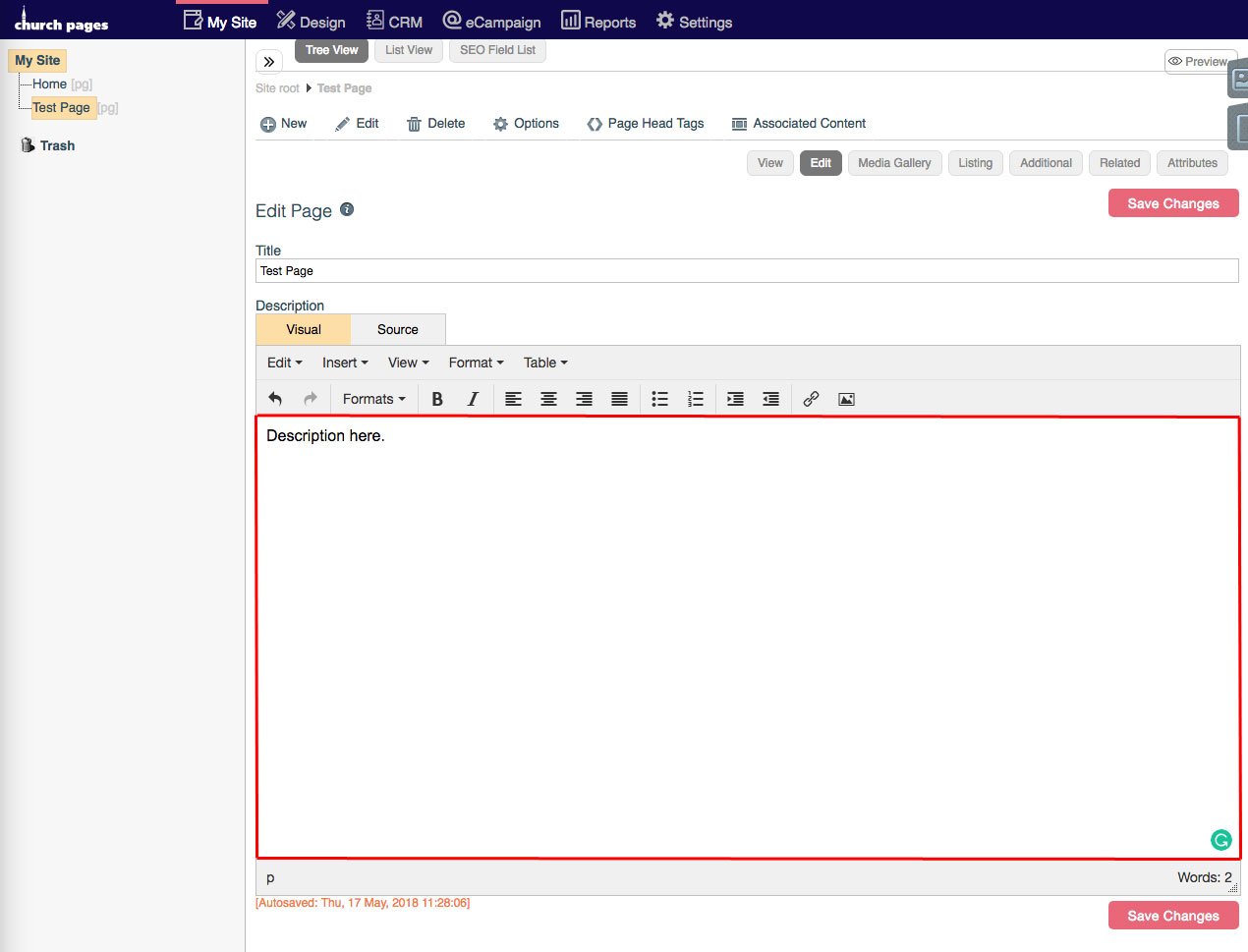 6. Click Save Changes.